Desert Jewel Esthetics
Small business aesthetician
Desert Jewel Esthetics was a small esthetic salon offering full body waxing, skin care, and lash extensions. It serviced men and women. The main focus was healthy, beautiful skin.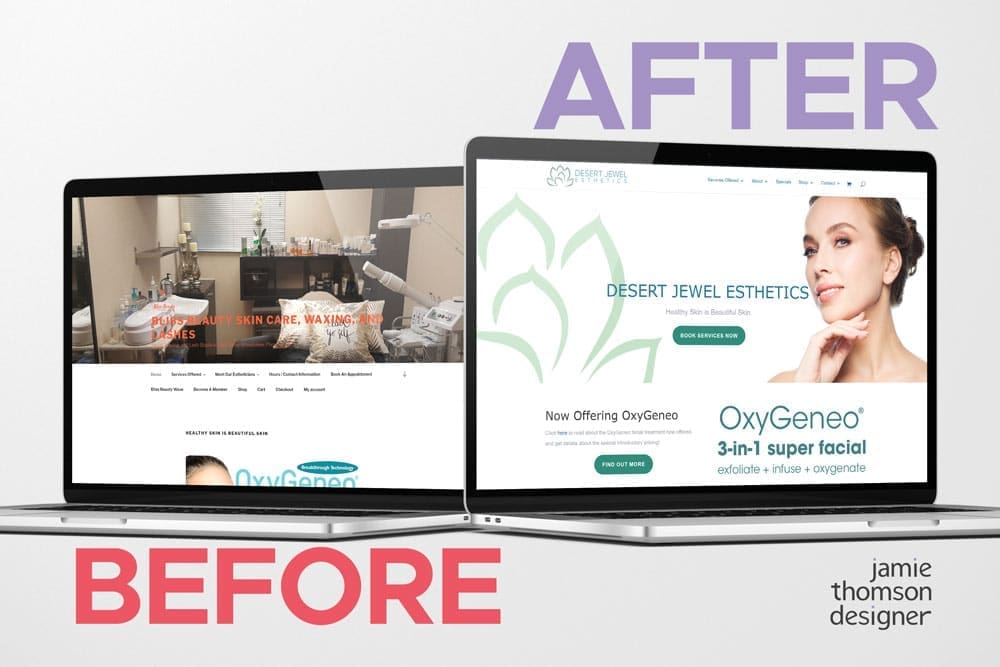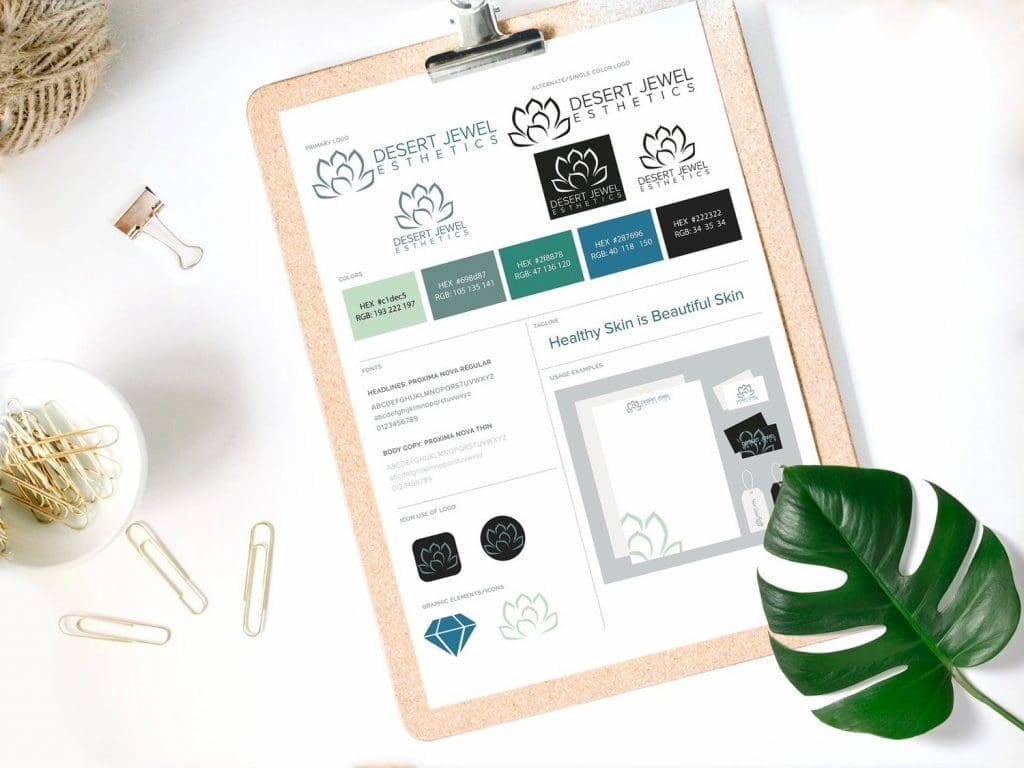 Feminine and Professional
Desert Jewel Esthetics was ready for a full brand makeover.  Being based in Arizona, a "desert jewel" is a succulent and they wanted it to feature prominently in logo and brand design.  Color choices needed to reflect luxury, peace, refreshment, beauty and refinement.  The website, which had not resulted in very many online appointment bookings, needed to be clearly laid out to optimize customer conversion, product presentation, and ease of use.  
Standing Out in a Sea of Pink
When most people think of salons, waxing, and estheticians, they think of the color pink. Take a cruise through Instagram and that's a pretty immediate impression as well.  The local competitors for Desert Jewel also heavily features pink. The problem? Pink and purple were not high on the list of choices when considering color palettes for this brand after consultation – which meant thinking a little outside the box of traditional branding.   The company was familiar with tools like Canva, so setting up templates consistent with their new branding would help deliver on-brand social media posts outside of main advertising campaigns.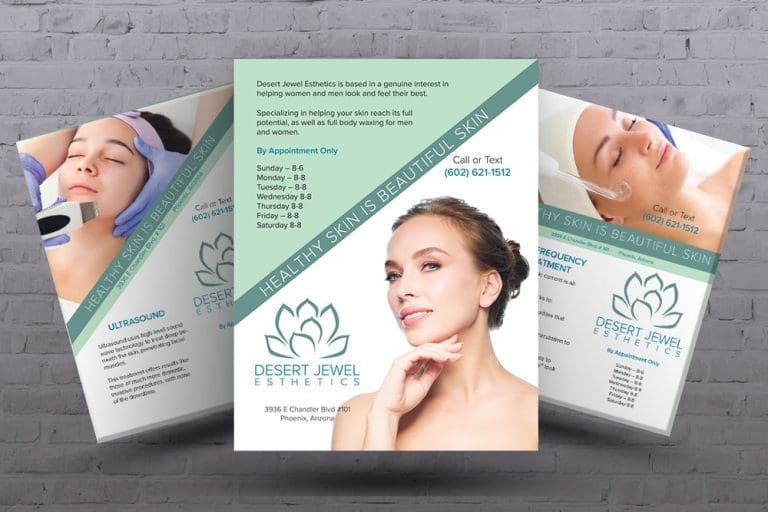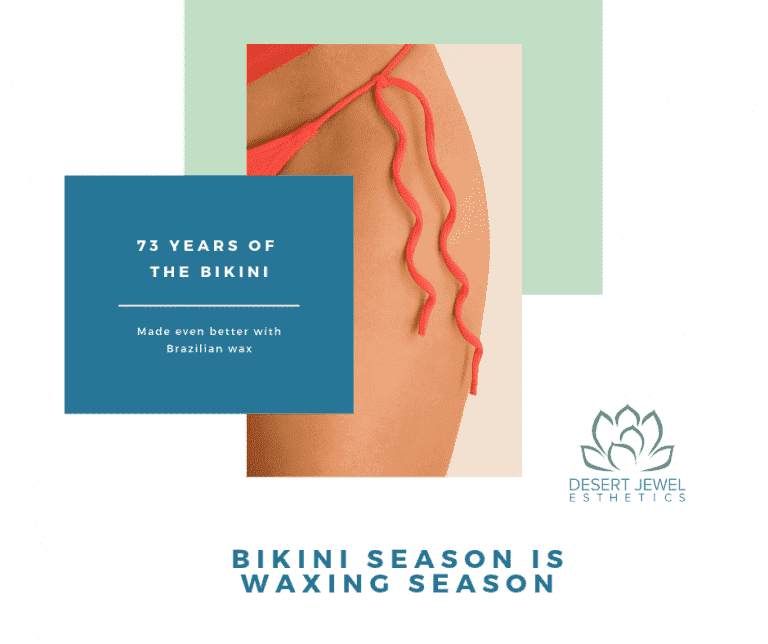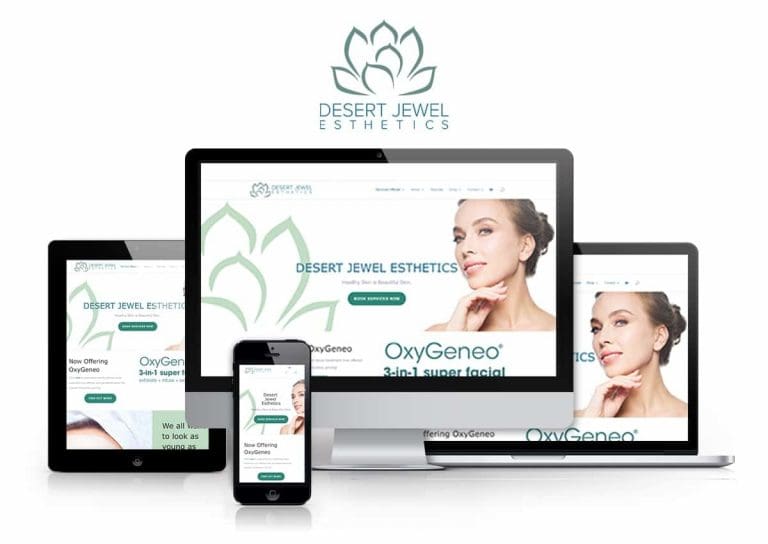 Consistent Visual Branding Across All Touchpoints
Desert Jewel remains one of my very favorite brands to work with and they have been very quick to communicate feedback from customers about the ease they have in navigating and booking from the new site.  Together we set up Canva templates for weekly Instagram posts consistent with their new brand image.
Although the business closed during COVID, the branding work remains beautiful today. 
Jamie is very easy to work with! She makes sure to understand exactly what you want without the pressure or stress.
-Desert Jewel
 Esthetics