Strong foundations to build on
Brand Identity Design & Strategy
When it comes to the topic of branding, most business owners either thing of things like logos and visual brand identities or they think of marketing and marketing strategies. While neither of these is completely wrong, neither of these captures the complete picture either.
Branding is about creating and managing the feelings and reactions your customers and employees have about your company and fostering good feelings leading to more sales.
Consistency and authenticity lead to better customer connections
Brand Strategy = Brand Consistency
Brand Strategy defines what you stand for, a promise you make, and the personality you convey. And while it includes your logo, color palette and slogan, those are only tangible, creative elements that convey your brand. Instead, your brand lives in every day-to-day interaction you have with your market, your customers, and your staff.
Your brand isn't just one thing, it's all the things- all the ways you and your company interact with each other and potentional customers- and what that public, your staff, and customers think of those interactions. It's how customers react to the visual, tangible elements that represent your brand. Managing them all and working to maximize your position against other brands is understandable quite complex.
That's brand strategy.
Visual Brand Design
I acknowledge that a strong visual brand identity design is part of the whole strategy package, but I also realize that many companies and solo entrepreneurs are looking to "dip their toes in the water" with smaller a la carte type offerings. I do offer packages of smaller pieces of visual brand identity design such as logo design or visual brand identity systems. You can find more information on all of the packages I offer here: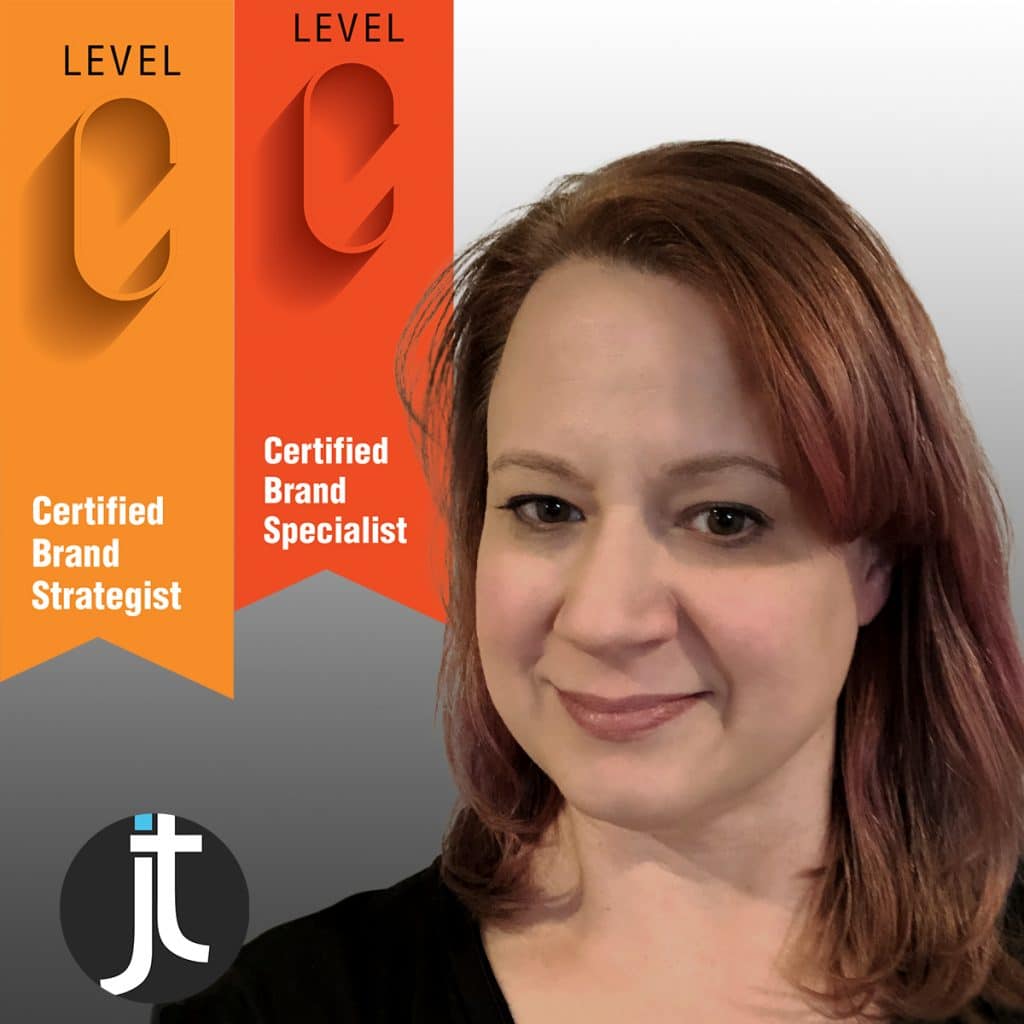 Designer with a bit more
Certified Brand Strategist
Why do I like strategy and design? First of all, I actually really like people. I was a therapist for over 7 years before I decided on a career change – design with brand strategy is simply the best way for me to combine my love for learning people's stories with my other love of visual arts. I love solving problems, and I love planning and plotting. I could have written that last sentence about testing, treatment plannng, website design, logo design, OR about brand strategy, so I suppose once you find the skills you like using, the rest just sort of carries over, right?